The Forever Project
more content
The Forever Project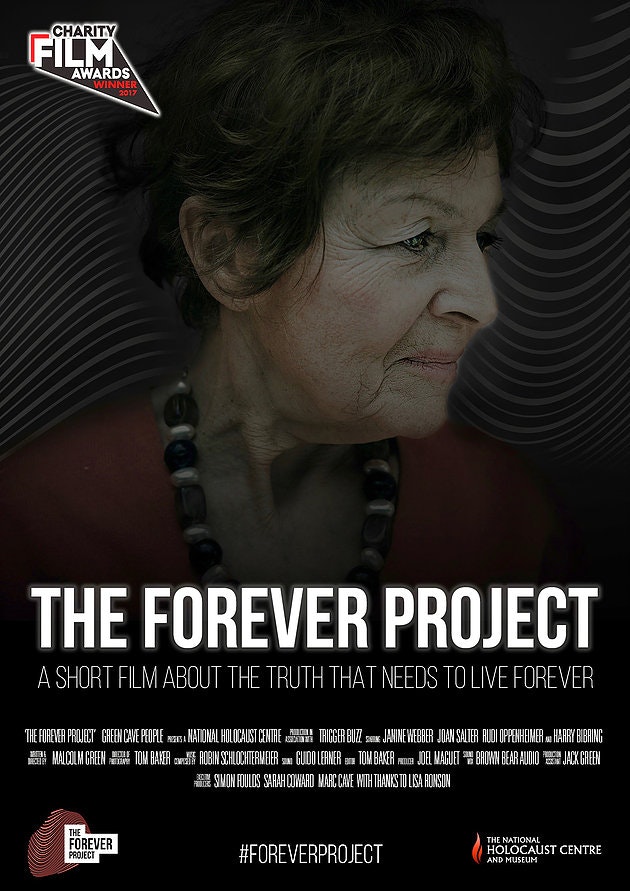 Four elderly men and women have strange superpowers. Not least the power to inspire a generation. But do they also have the gift of immortality....?
I was asked to make a short film promoting and raising funds for a 3D interactive exhibit at the National Holocaust Centre in Nottingham, UK. The work they do is immeasurable. And they are at the forefront of providing a platform and medium for many of the dwindling number of Holocaust Survivors living in the UK. So, I really wanted to help them and make a film.
However, I was also pretty sure that a younger audience today were not going to respond to yet more sentimental violins or old-school sepia footage. It's all been done before.
So, by thinking about the inspirational work that four survivors in particular do every day of the week, when they visit schools, youth centres, correction centres and workshops, I found myself marvelling at their strength, positivism and almost superhuman resources of inner power.
These truly are real-life superheroes.
Which was my starting point.
The Team
Malcolm Green - writer and Director
Tom Baker - Editor and camera
Cast - Janine, Harry, Joan and Rudi.
Exec Producer - Marc Cave
more content
more content
A selection of films, recent and not-so-recent.