MALCOLM GREEN
filmmaker - creative director - writer
Sunrise
A P Moller reference films
Sunrise. The Creativity of Space.
The word 'Shams' is Arabic for sunrise. It's also the name of a new Creative workspace and Media City currently being built in Sharjah in the UAE.
Recently, I was asked to make a film for Shams.
It wasn't easy For a start, the city itself doesn't exist yet. And I wasn't allowed to show any architectural plans. Or drawings. Or feature any words about SHAMS whatsoever.
Instead, I was able to find three artists (plus an incredible Professor of Architecture) and explore the relationship between their own creativity and space.
This is the result. It's also the first in a series of films that we made with the cast, each one delving deeper into their individual lives, challenges, opportunities and approach to the enigma that is 'creativity'
For me, it's been a fascinating project. To meet and explore how artists and 'creatives' work and express themselves, particularly in a society like UAE was an education. For those cast members who are not native to the country, I was interested about what motivated them, creatively and personally, to move to the UAE from Brazil, Europe, Syria and Canada. And for the cast member who is a born-and-bred Emirati, how does it feel to be the Head of a creative startup, who also happens to be a woman, working in what is traditionally a male-dominated industry and society?
'Awesome', as Fakhra would often say.
So, this is an overall 'taster' film, with deeper, more personal stories still to come. Today, I will watch the sun rise. And tomorrow...?
A Gold Prize Winner at the Cannes Dolphin Film Festival.
Featuring:
Tarsila Schubert; Basil Azizoghly; Fakhra Al Mansouri; George Katodrytis
---
Written & Directed by Malcolm Green
Edited by Tom Baker
Producer - Omar Sami
Music - Kevin Pollard
Sound mix - Timo Salia
Grade - Chris Bell at Creep (London)



A P Moller reference films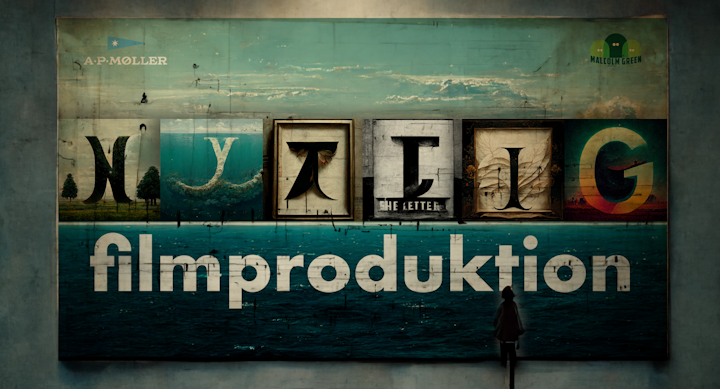 A P Moller reference films
A series of films we previously made for APM Maersk