MALCOLM GREEN
filmmaker - creative director - writer
Edek
A P Moller reference films

An 86 year old Holocaust Survivor named Janine and a young American rapper called Kapoo collaborate to deliver a Hip-Hop message to the youth of the world. For the first time, one of the darkest stories ever is told in an entirely new way, culminating in something very contemporary, different and uniquely challenging.
When we made this film, we wanted to try something new. We wanted to change the rules of film-making and storytelling, in order to bring a crucial part of history to a younger audience in a way they may never have heard it. So we had to break with our own conventions of craft. We used an edit suite like a recording studio, 'playing' Premiere pro as if it were a musical instrument. At the same time, the track was created alongside, in the same room, often at the same desk, instinctively bouncing between sound and vision.
The shape of the film took on a life of it's own, evolving, mutating, generating it's own beat and pulse and storyline, always told from the truth of Janine's words.

Who is Edek? Perhaps, in some way, he is each and every one of us, if we can only find the courage inside.
With thanks to the UK National Holocaust Museum and Centre for their help and support. PLEASE BE SURE TO VISIT THE EDEK WEBSITE.


'Edek' has won prizes at the following BAFTA and Oscar recognised festivals:

Flickerfest International Film Festival; Canada Shorts Festival; Best Shorts Competition; Gold Movie Awards; Norwich Film Festival; British Documentary Film Festival; Wimbledon International Film Festival; Miami Independent Film Festival; Atlanta Docufest; Audience Awards International Documentary Festival; WOFF Festival; Docs Without Borders Festival; Leeds International Film Festival; Warsaw Jewish Film Festival; UKJFF; Toronto JFF Festival; Aesthetica; San Francisco JFF; Global Shorts Festival; San Diego International Film Festival; Jellyfest; Dumbo Film Festival; Oslo Independent Film Festival; Moscow Film Festival.
Written and Directed by Malcolm Green
Edited by Tom Baker
Cinematography Malcolm Green
Music composed and produced by Kevin Pollard - lyrics by Malcolm Green
Mix : Adrian Hall
Sound : Timo Salia
Additional Camera : Tom Baker
Starring:: Janine, Kapoo and Isabelle
Cantor Avromi Freilich
Producer : Sara Huxley
Executive Producer : Marc Cave
A P Moller reference films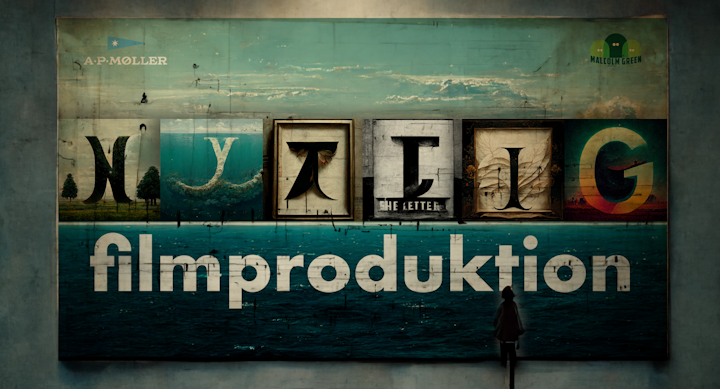 A P Moller reference films
A series of films we previously made for APM Maersk