MALCOLM GREEN
filmmaker - creative director - writer
Cuban Dawn
A P Moller reference films
A farmer. A witch. And the possibility of a new future.
This film features two very different Cubans. Miguel, a seasoned, veteran organic urban farmer, who accepts that change is going to happen to his country, yet is fiercely cautious about the impact of Cuba becoming westernised and dominated by a 'fast-food' culture. And Sandra, part of a growing new generation of young female entrepreneurs, well-educated and curious, desperate to open doors that have been locked shut for so long. Doors that have acted as a barrier between different political and philosophical views. Doors that have held back growth and prosperity. Doors that have made it difficult for women to declare their own state of independence and live the fulfilment of their ambitions.
Yet, whilst there is much to divide Sandra and Miguel, there is also that which unites them. A love of nature. Of a healthier lifestyle. Of sustainability. And of family values.
So, as Witchcraft Soap struggles to source ingredients, it seemed only natural (excuse the pun) to introduce our two cast members to each other and see what might grow...
This film was part of what, for me, was possibly the ultimate project. A journey around the world in search of the stories at the heart of global trade. The human stories of people who are changing society, not just in their own communities but across the planet. Connecting with each other. Understanding each other. Trusting each other. Filmed with a small, tight, young crew, we lived and worked in others pockets for two months, creating something we believed would be magical. The series recently won the highest number of gold awards (eight) at the Cannes Dolphins film festival, including Best Film, Best Director and the rarely-awarded Grand Prix. These awards, plus others we have won globally, hopefully mean that we captured just a little of a remarkable experience.
Overall, we made around thirty pieces of film content, from TV commercials to VR. But the main body of work was the series of short documentary films, each featuring a different individual from around the world. Most of them are young. Each of them, in their own way, want to change the world for the better. They want us to understand each other better. Trust each other better. Collaborate better. Work and communicate better. And connect better.
Partly inspired by The Silk Roads by Peter Frankopan, these films explore the human impact of global trade. Our societies and cultures have been influenced and shaped by Trade, as has our art, our music and our literature. Trade isn't just about the transference of goods, it's also about the spread of ideas, dreams and values.
In an age of facebook, this is about Maersk, an organisation who have been 'connecting the unconnected' for generations.
Our way of shooting was radical and different, combining advertising production values with documentary flexibility and a 'punk' ethos of film-making. So satisfying.
Visual excellence was a major part of my vision. But so were sonics. The sounds were a vital ingredient. Music, composed by Kevin Pollard, with a theme by Garry Bell and original songs by Kevin and I, crossing boundaries and genres - hip-hop, latin, african, chinese-electro-dance, classical and everything else we could think of. Layers and textures of sound designed to express and embellish each story.
This film, along with the rest of the series, has won an unprecedented number of awards across the world. More importantly, a defined range of KPI's - from external and internal reputation scores to graduate recruitment - were exceeded by almost 800%! So this series was anything but indulgent.
We all put our heart into The Heart of Trade. The fact that it seems to have touched the hearts of viewers and awards juries justifies every sleepless night.
The Team:
Written and Directed by Malcolm Green
Edited by Iain Wainwright (additional editing by Tom Baker)
Cinematography: Daniel Trapp
Additional cinematography: Tom Baker
Music: Kevin Pollard
Vocalist: Bryde
Colourist: Oisin at The Mill
Sound: Timo and Envy
Online: Platform Post
Additional Production: M2 Entertainment
Producer: Stephen Plesniak
Exec Producer: Simon Maniera
Producer for M2: Lotte Kronborg
Asst Producer: Jessie Ayles
DIT: Antony Diaz
Camera HOD: Julia Green
Maersk Representative: Anders Rosendahl/Jon Black Andersson
If you'd like to read more about this project, read thie Moving Image Magazine article here
Written & Directed by Malcolm Green
Producer Stephen Plesniak
DoP Daniel Trapp
2nd Unit Tom Baker
Editor Iain Wainwright
Music Kevin Pollard/Garry Bell/CubaCuba/Malcolm Green
A P Moller reference films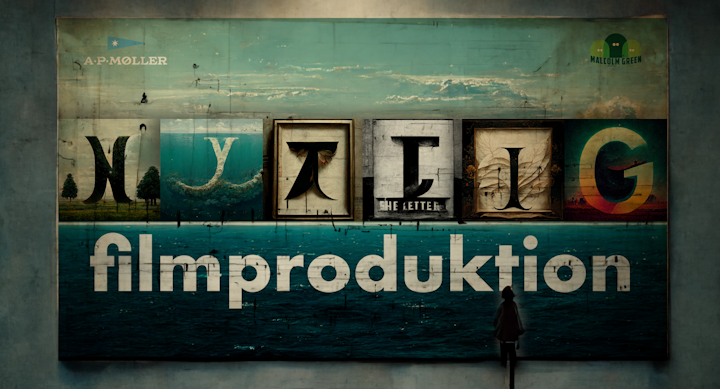 A P Moller reference films
A series of films we previously made for APM Maersk